Welcome to
SYSIFUS CORP
hey! click to flip the box.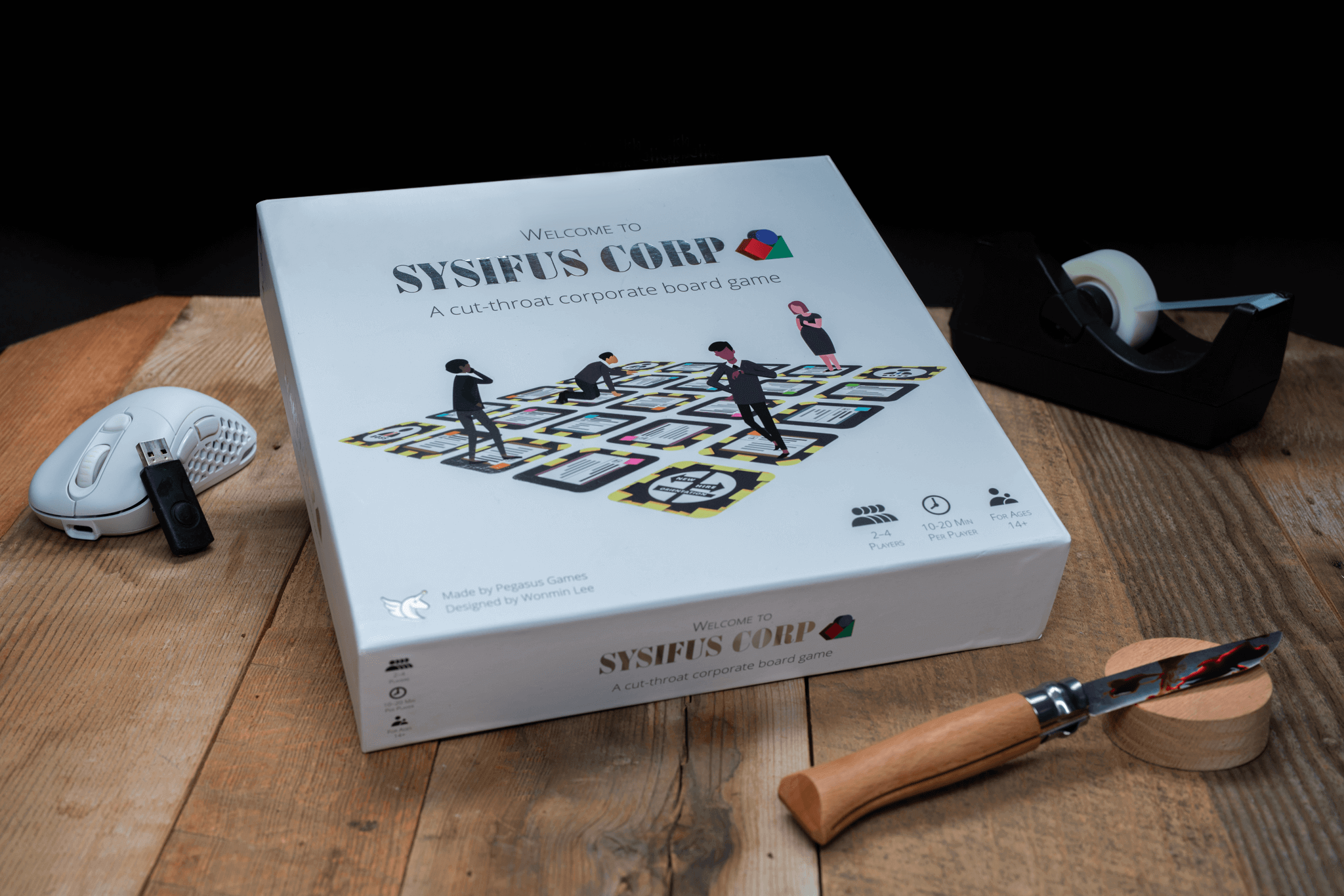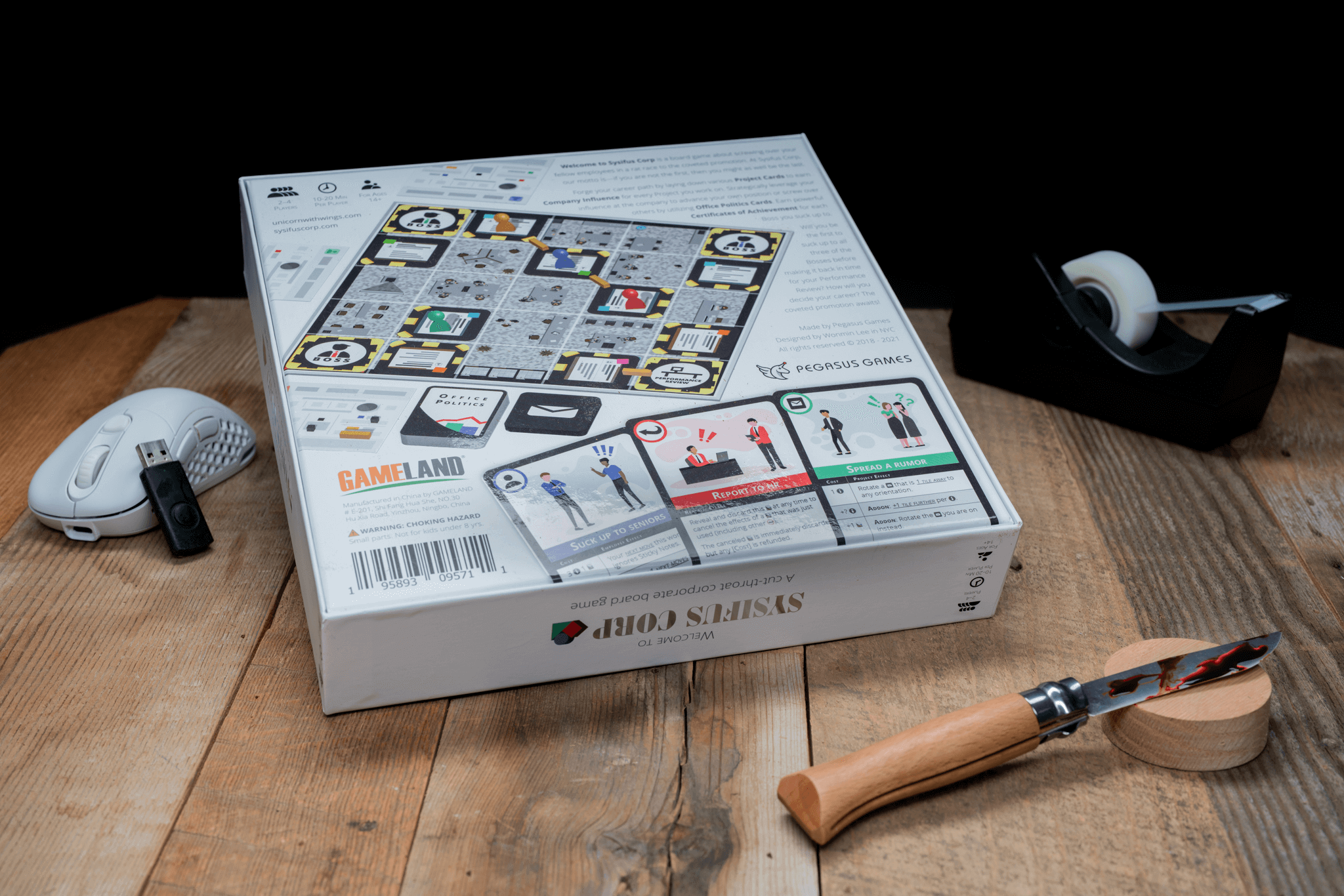 What makes this game fun in 30 seconds
---
Backstab your coworkers in a tactical race to the promotion!
Angry coworkers? Stressful job? Relieve that stress in a way that won't get you fired or sued!
The perfect game for relieving stress in an HR-approved and legal manner.
Fully funded via Kickstarter on March 2021 and now available for purchase!
---
If you like any of these mechanics then this game is for you!

Card Chaining

Hand Management

Multi-use Cards

Race

Tile Placement

Take That
Or if you like any of these games, then this game might interest you!
---
What are people saying?
---
69 seconds of 4K HD unboxing ASMR
---
Sexy closeup photos
Click on an image to zoom in on those sexy plastic curves.
---
Play the game for free right now
Sign up for the newsletter below and I will automatically send you a FREE copy of the print-and-play version.
Try the game out for yourself. No hard feelings if you decide the game isn't for you.
---
So…welcome! To Sysifus Corp!
We hope you will be a valuable addition to our glorious corporation.
Click the video below to watch the keynote presentation by one of our great founding leaders.

All hail Sysifus Corp!