I wanted to share a sneak peek at my next game.
A reality TV card game in a mythical modern world.
It's a card game set in a fantastical world of orcs, dragons, elves, and other fantasy creatures. They all live in a shared modern world and have regular jobs like office worker, artist, baristas, etc.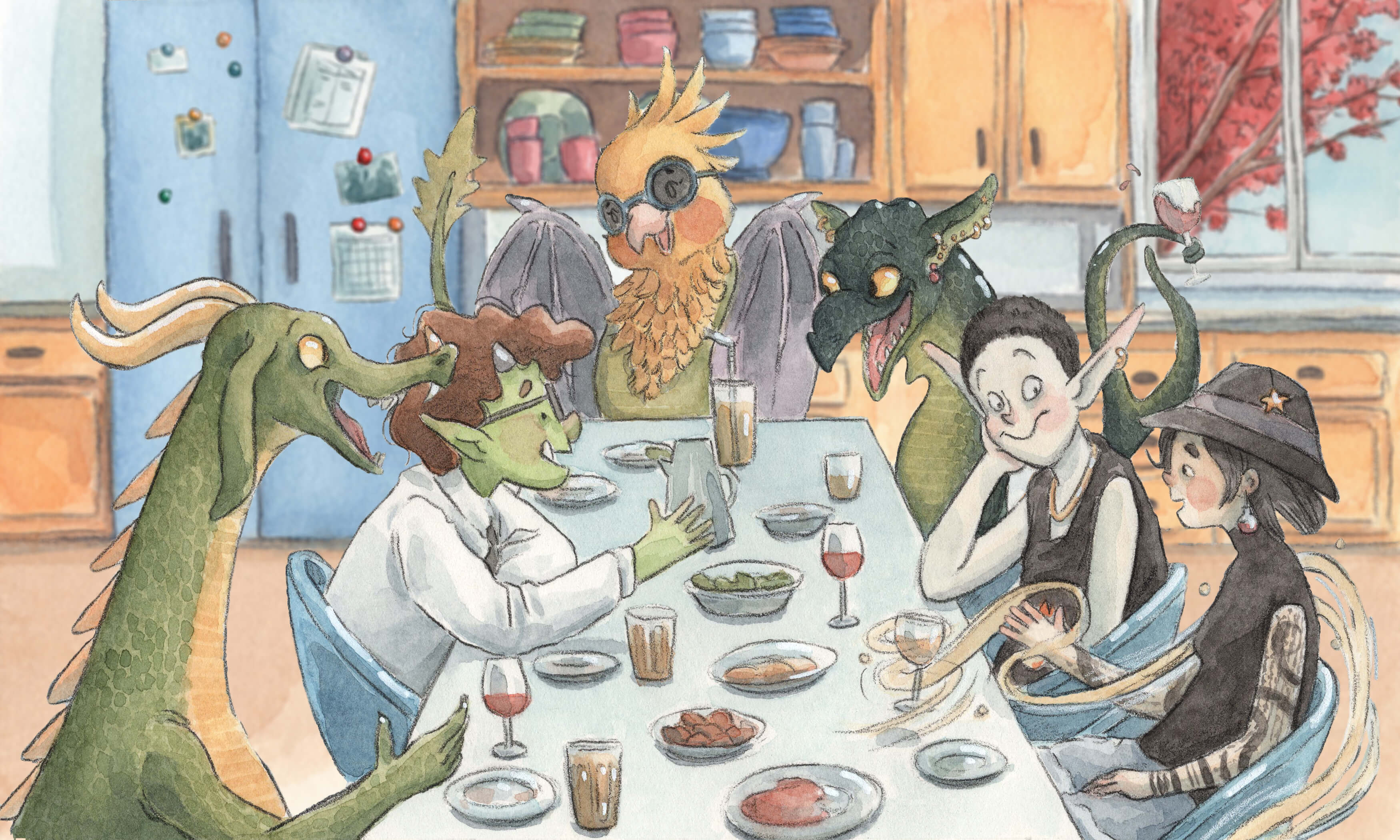 Six strangers eating dinner together.
In this world, there is a reality TV show called SHAREHOME where six strangers live together and form friendships and relationships.
Play as one of the 25 fantasy characters
Act out various events / go on dates / stir up drama.
Guess who likes/hates who to earn points.
Achieve your secret life goals and graduate from the reality TV show.
If you enjoy party games where the main focus is to have a good time with your friends, then this is the perfect game for your next get-together!