So this past week, I've finished up reformating my rulebook into the 8.25in x 5.25in format that the Game Crafter requires. Took a long time due to my perfectionism but eventually I pushed through it. I've also been keeping up the semi-daily marketing posts on Instagram and Twitter.
There hasn't been a stellar response in my marketing efforts but I guess that's to be expected.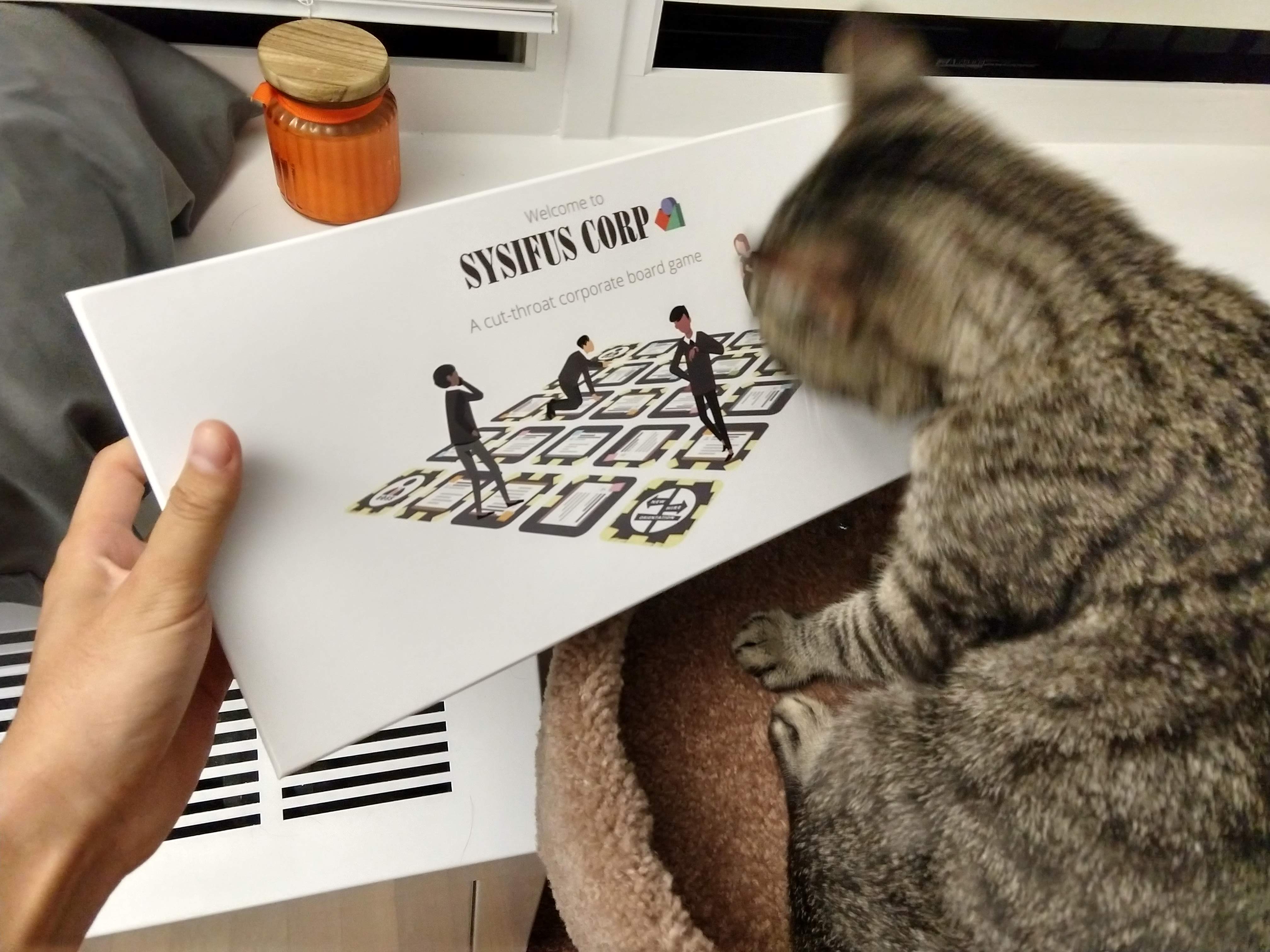 Here's a pic of my cat sniffing the hell out of my game.
I am hoping to finish up the Office Politics reference sheet reformating this week. Then I only have the cards left (which shouldn't need reformating) before I can order a full copy from the Game Crafter. Hopefully then I can use these versions to send out to reviewers to generate some marketing momentum.
Wish me luck!